Everyone who loves change, raise their hands.

...

...

Yeah, me neither.

And yet, a true story.

The highway on-ramp was backed up yesterday. I had already missed the train. Turning right, onto the turnpike, would have meant an extra half hour sitting in the back of the taxi. I am good at being patient and usually don't mind being in traffic, but ...

Going straight ahead, though, was an option - one I'd never taken before. Impulsively I told the driver to continue driving straight, which would bring us back onto the turnpike only one exit from the regular stop.

It was an amazing, meandering drive. The two-lane road paralleled the turnpike the entire way, sometimes separated from the interstate by as little as 100 yards, yet it was a drive through a different world. The sky was misty, foggy, moody in a beautiful way, and the roadway black and shiny. You could hear the swish of the tires. The leaves on the trees and the ground glistened. You could almost smell the rich moist earthy scent of late autumn leaves and mushrooms and soil. We passed through Cochituate State Park, where the view of North Pond shrouded in low-hanging clouds could have been the same scene watched by people centuries ago. The tiny cemetery on the North side of the road was unexpected, the tilted slate headstones, families clustered together, the small stones of children... It was proof in a uniquely human and tangible way that the road had been in use more than 300 years. I like that, travelling roads that subtly reveal to us glimpses of their past, glimpses of our connection with those who have gone before.

And there I was, transported back a couple of centuries, imagining the play of children long ago, when the taxi made the graceful arcing loop onto the turnpike exchange and we were back in the 21st Century.

Time travel, indeed.

We were back on the same highway as every morning... the same and yet not the same. And this is true - things looked different. Architectural details of buildings were there that I'd not noticed before, landscaping on the embankments more beautiful, the pine trees shimmery with raindrops, grass somehow greener and more plush than only the day before, the beautiful white birch tree trunks softly glowing in the mist.

Nothing had changed except the route I took onto the highway.

What does this have to do with technology?

Let me ask this: Do the tools we use on the internet {highway} become part of the lens we see through online?

|W|P|110279081947732519|W|P||W|P|12/11/2004 02:57:00 am|W|P|Ed Jason|W|P|
The Astral Dolphins INSISTED on swimming through everyones dream realms
(May have been the astral fish they were promised would be there)
Uwaissi
Sufism
is baraka without the fish
Saw a rare pipistrel bat flying in London two days ago . . . or was it a dream
H

a

p

p

y

Birthday to

Shadow
Yesterday we ordered internet wifi hardware

Broadband Connection

A Laptop

An Open University Course in Mathematics

(that should keep him going for a while)

|W|P|110273490261171367|W|P||W|P|12/11/2004 11:01:00 pm|W|P|know_mystery|W|P|Yes, Happy Birthday to Shadow!

Psst, do you think he ordered that course in Higher Mathematics to help him count the larger number of candles on his birthday cake?12/08/2004 06:35:00 pm|W|P|know_mystery|W|P|

"...But some of us are looking at the stars" ~ Oscar Wilde ~
I'm a sucker for the moon and the stars. It's been that way since I was a little girl and my parents roused me from sleep to watch the meteors one balmy August night. That would have been the Perseids back then. Wish I'd kept a journal of all those experiences over the years, like watching meteors from 26,000 feet in a plane over the Rockies, the cabin lights dark... Or standing on the hill out back, transfixed, slack-jawed in awe as a Leonid meteor exploded overhead in a brilliant flash that lit the sky bright as high noon. I was amazed at the trail of golden dust that hung there, immobile, in the sky for long seconds before sinking, dispersing in a sparkly shadow. Disney could not even come close. At moments like that, I'm inevitably drawn to thoughts of people throughout the ages staring heavenward at the mystery unfolding. I feel irrevocably connected with the universe in a way more profound than any religious experience inside any church building. But I digress. There's a new Comet that's visible to the naked eye, Comet Machholz (technically named c/2004 Q2). Predictions are that it will be getting brighter and higher in the sky near the end of December. Prime viewing just in time for the Peace Elements retreat! More information available here

http://www.space.com/spacewatch/comet_winter_040917.html

And a great freeware sky chart program here:

http://www.winstars.net/english/index2.html

Ladies and gentlemen, start your telescopes and binoculars!

|W|P|110253130950962977|W|P||W|P|12/10/2004 03:58:00 am|W|P|Lobster|W|P|Good to hear about the stars and Welcome to the Tmxxine Continuum :-) Did you take the pic of a comet? Really - amazing . . .

I really enjoy looking at star stuff without telescopes - meteor showers and so on. Recently Seeing Lucifer/Venus/the Morning Star as seen by the Buddha on his third day of realizing meditation was great. The Crescent moon and Jupiter were also in the dawning sky . . .12/11/2004 10:58:00 pm|W|P|know_mystery|W|P|Thanks for the welcome here. :)

Yes, i took that photo of Comet Hale Bopp myself. Actually, i photographed it over a period of about 5 months when it was here, suspended above in the NorthWest almost like a rip in the fabric of the sky.

I liked your description of seeing that stellar configuration - Lucifer/Venus/Morning Star - as seen by the Buddha. Meaningful.

Do you remember last year when the moonrise emulated what it was like when VanGogh painted that famous moonrise? It was so wonderful to watch.

I am such a softie for things like that. :)12/08/2004 03:24:00 pm|W|P|Ed Jason|W|P|
Reading dictionaries is a hobby of mine, so I consider

wikipedia

light reading Our

peace wiki

grows in interesting ways Joyce added star gazing as a peaceful activity. Are these

file sharing programs

any good?

|W|P|110252031112730105|W|P||W|P|12/13/2004 05:12:00 am|W|P|Mike Linksvayer|W|P|re: good file sharing programs

LimeWire is pretty good. Greatly improved performance over the last year.12/06/2004 01:03:00 pm|W|P|Ed Jason|W|P|
Puppy Linux

is no dog. It looks like Windows 95. It is also very simple to set up and use and it is small to download. That is all I can say.

Maybe it is the chronology protection agency, using the wrong type of mushroom or just . . . The rest of this entry (which had links to

spamgourmet

- I dunno is it easier to get spam than set up this spam eating service?

kiki game

and so on - was determined not to be sent)

Maybe this will get through and I can edit later. I blame it on the little pixies . . . |W|P|110233463842812755|W|P||W|P|12/05/2004 09:24:00 am|W|P|Ed Jason|W|P|
Here is the Geese News - eh sorry

Geek News

. . .

Who has heard of XUL?

MS will be very worried - because they MUST control the browser market

to stay in the Operating System business The future Operating system is JUST

a glorified browser (you heard it here first)

Frankly Firefox is stable and great. Joyce KnowMystery told us how great it is and she will be co-editor on this blog very soon.

Firefox allows plug ins

written in XUL which is a type of XML

Have you tried installing a Firefox plug in?

Easy . . .

(In fact I am gonna see what new ones are available . . .)

"The browser is the future, the phone is the computer We are all connected NOW"

Trust me, I am almost a time traveller . . . (just need to work on the details)

|W|P|110223873811666887|W|P||W|P|12/04/2004 09:11:00 am|W|P|Ed Jason|W|P|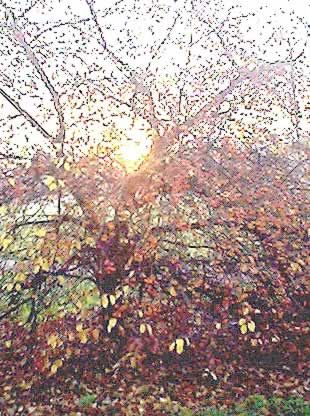 X-Raypc spyware remover

is great for the technically minded

otherwise we could damage our configuration.

Most of us need

adaware

and

spybot

and

spyware blaster

You can find those programs by clicking on freeware on the links

- you are running anti-virus and a firewall I take it?

Meanwhile on new years eve we will be holding

a marathon of "Happy New Years"

for a variety of time zones If we get it right we should be able to celebrate

for hours . . .

Then we can develop ASQ which needs a

coders search engine

built in, with an AI facility m m m . . .

|W|P|110215158822799359|W|P||W|P|12/03/2004 09:50:00 am|W|P|Ed Jason|W|P|
Lorik, less than three years old (already a god in some dimensions), is being taught to program by our
Dear Friend
Friedger
"Fridge" Mufke, the infamous Curl programmer.
Get 'em young I say.
"Instead of the game being developed by a game corporation, it would be developed by multiple users donating time in sort of a wiki style," said Ludlow, a philosophy professor at the University of Michigan. "This is a different picture, one in which the games would emerge in a bottom-up kind of way. The structure wouldn't be dictated, but would emerge from numerous people trying to extend the game space."
Ah Professor. It is all a game. Time. ASQ. Life.
W i K i d
Today I was resurrecting my XBasic program,
ALMS
for our Peace Elements retreat when my hair suddenly turned green and I ended up in a
virtual IM ocean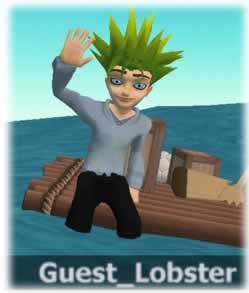 Meanwhile . . .

|W|P|110207009593450880|W|P||W|P|12/02/2004 07:51:00 am|W|P|Ed Jason|W|P|
Free champagne anyone? (Not you Buddha!)
My sister innocently sent me a wonderful email offer - just provide 10 emails, your address and Veuve Cliquot will send a

free case of champagne

. Well if it was Microsoft trying to sell their .Net turkey, I would believe it. But going to the real site I notice it was an email harvesting scam . . . [sigh]

Are there still bad people in the world?
Well here is all the
genuine free stuff
The Boulder Pledge

"Under no circumstances will I ever purchase anything offered to me as the result of an unsolicited e-mail message. Nor will I forward chain letters, petitions, mass mailings, or virus warnings to large numbers of others. This is my contribution to the survival of the online community."

Roger Ebert
I can never find anything on my computer desktop - not since Microsoft named everything "My Pictures,
My Docs
and My Life etc.
Thanks MS I know you are naming it "My" until such time as you can make it
yours
, and rent it out to me. Just remember your time has come. You have peaked. Collapse will be monumental - are you ready? Just Yin and Yang guys - and

thanks for all the fish

as a penguin called TUX once said.
thanks for all the fish
So back to trying to find info: I thought install

Copernic

It has been indexing for half an hour already. No wonder I can not find anything I am cyber-cluttered . . . Had to remove copernic it was indexing too much. Remember why I uninstalled it before. It is just too keen. tried to turn it off - up it pops

[sigh]

Cheers

|W|P|110197438629324588|W|P||W|P|12/01/2004 03:14:00 pm|W|P|Ed Jason|W|P|
The

Peace Elements

cyber-retreat has been created as a wiki.

Good to see the

Freeware wiki

I started as a tmxxine resource doing so well.

Is this

Don Busca Search engine

any good?

Meanwhile I will stick with

alchemy |W|P|110191561564035038|W|P||W|P|